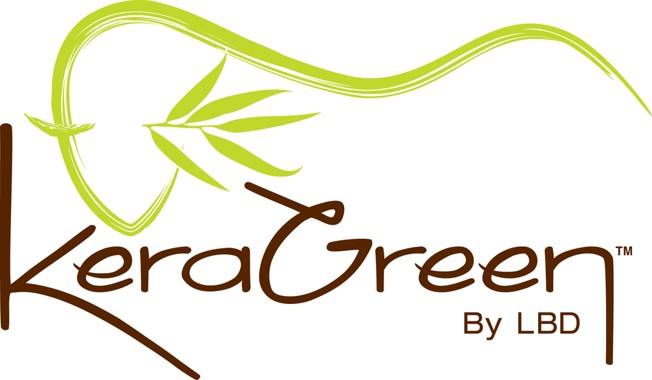 Lord Beauty Designs, (LBD) is proud to present our new and exclusive KeraGreen Keratin & Protein Hair System By LBD. We conducted an investigation of all the keratins and associated hair products out in the market and found that not only were they toxic to your health, but they also damaged the hair they claimed to restore. We knew that we needed to introduce not just another keratin treatment; we needed to go much further and address the needs and concerns  men and women face today. Through extensive research and development we have been able to develop a product line that addresses the three main concerns of keratin users- exposure to toxic chemicals, hair loss and hair restoration. KeraGreen Keratin & Protein Hair System is the only complete hair restoration program that addresses all three areas through the use of organic ingredients. Our ingredients set us apart from all other keratin hair treatments in the market and make us relevant in a time when "Green is In".
We can testify to the severe damage and danger of exposure to toxic ingredients and the effects it has on a person's health. Lord Beauty Designs is committed to continuously searching for method to restore damaged hair. Through the use of natural ingredients and certified organic extracts, we guarantee our products won't expose our clients to unnecessary health risks unlike other products in the market. Our new and organic formula, KeraGreen Keratin & Protein Hair System, restores the youth of your hair while promoting a healthy lifestyle, and preserving our fragile ecosystem for future generations.
"Go Green with KeraGreen"
Keratin & Protein Shampoo-16oz Paraben Sulfate Free
With our exclusive active formula of essential amino acids, keratin complex, hydrolized silk, L-Cystine you can maintain healthy, shiny, and manageable hair. Formulated to restore the health and shine of dry, damaged hair.

Keratin & Protein Conditioner -16oz
Our exclusive active formula of essential amino acids, proteins and essential oils as well as pure extracts of citric acid, keratin complex and Collagen will moisturize, rejuvenate and strengthen your hair. With Its restorative ingredients, and blends of vitamins, your hair will have a natural healthy shine.

Silk Keratin Treatment -8oz
Our silk keratin treatment will add natural shine, softness and manageability to your daily style. The silk reconstructing complex will work in your hair, less frizz, delivering a natural, healthy and silky look without oily build up, and UV protection.

Kera Fragrance- -8oz
This amazing fragrance hair mist with its long lasting scent and solar protection(UV) can be used daily to renew and refresh your hair without weighing it down. Can be used after exercise excellent in removing food and smoke odor.

Kera Renew- 16oz Paraben Free
The new hair restoration system will help reconstruct the hair strand from the inside out with its certified organic preservatives. Hair is protected against styling damage, environmental exposure and chemical treatment.

Fortified Hair Serum-2oz
Our exclusive hair serum with L-Cysteine and Bio Capillar Amino Acids will deliver strength and elasticity to the hair, It is a deep scalp treatment that controls hair loss and breakage. Amazing Results!

Kera Hydrate- 8oz
Kera Hydrate is our new leave in treatment conditioner formulated with argon oil and bamboo extracts that will add shine and restore your hair without weighing it down. Easy for blow-drying.

Kera Revive-2oz Paraben Free
With its exclusive ingredients of Argon Oil and Olive Oil Alcohol free and UV Protection will protect your hair from the environment. Adds shine and repairs split ends.  Enhances hair color and protects from chemical treatments.

We are proud to use our exclusive certified organic ingredients and preservatives with our organic L-Cysteine which prevents hair loss in men and women. Our products are Paraben and Sulfate Free